Who are we?
Techni-Pro Industriel inc. is proud to be at your service since 1989
Our commitment to you is to give you the best of our skills and expertise. Service for us is paramount. As a placement agency Techni-Pro Industriel Inc. is your ally in terms of labor.
Today when the shortage of manpower is felt we are committed to find qualified and reliable staff at very competitive rates in a short time. Whether for permanent or periodic hiring, we stand out from other placement agencies for the quality and speed of our services. In addition, our prices are the most competitive on the market. Expertise passed down from father to son, do not hesitate to contact us for more information.
Don't settle for less, you deserve the best Techni-Pro Industriel inc.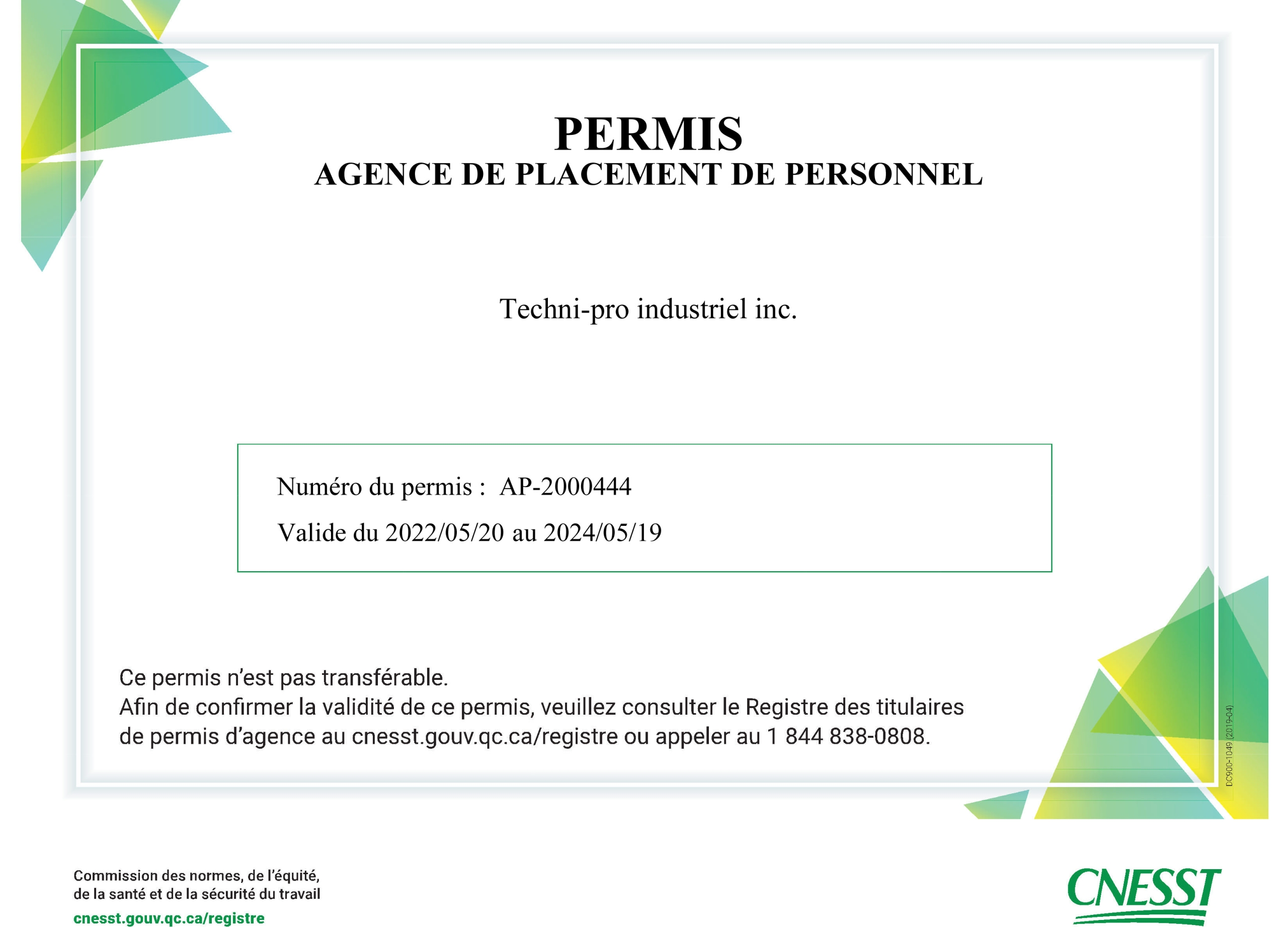 Why use the services of Techni-Pro Industriel Inc.
To find you qualified personnel within a short time
To test before hiring qualified personnel
You have the opportunity to hire candidates at no cost
We only recommend candidates who meet your criteria
Our rates are very competitive
Our fees include: search for candidates, issue of pay, preparation of T-4, CNESST, statutory holidays, deposit of pay
You only pay for hours worked
To allow you to hire staff when you have to operate with a predetermined budget
More about our recruitment agency
By choosing Techni-Pro Industriel inc. you put the odds on your side to meet your labor needs quickly.
By opting for our employment agency as part of your employee search, your company chooses to delegate a recruitment mandate of paramount importance to the proper functioning of your business.
Your time is precious and Techni-Pro Industriel has understood it by providing you with structured solutions adapted to the reality of your business
so you can focus on the productive and profitable aspects of your organization.
Techni-Pro Industriel is your workforce ally from start to finish.
if you have any questions, we are at your disposal